iPhone 4s Review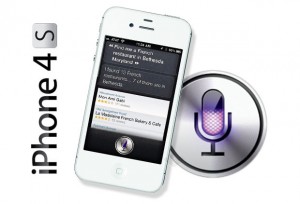 Ok, you've seen the ads and are mesmerized by the power of Siri, Apple's latest addition to the iPhone 4s. On the commercial, the iPhone owner easily asks for directions, phone numbers, and assistance receiving immediate responses from the cloud-based, voice-activated system.
But, does the Siri service live up to the hype?
Not exactly, our personal experience at Loquient Tech Source with this technology has been less than stellar. Siri is often busy and cannot respond at all to requests or doesn't understand the commands given. Although this product is still in Beta, it does have some very unique features that when perfected will be invaluable to iPhone users.
The previous phone-based voice command system on the iPhone 3 and 4 that allows you to find and dial phone numbers from your contact list works much better than the Siri service. The iPhone usually can pick the correct contact to dial and responds quickly.
Bottom line, if you are considering upgrading your iPhone 4s to take advantage of the Siri service, you might consider waiting until this product is out of beta. You might find yourself turning Siri off and using the phone-based voice command system instead.
Worth the upgrade? Definitely not yet.