Computer Repair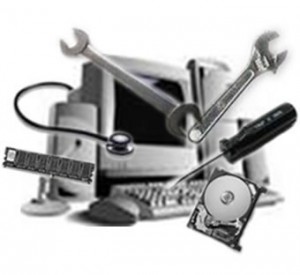 Loquient Tech Source offers a staff of professional computer engineers who are experienced in computer repair.  Our staff can address any computer repair need or technology malfunction, including malware, adware and viruses. From the simplest computer repair problem to the most complicated, Loquient Tech Source computer engineers have the expertise to diagnose the problems and repair computers and related network systems to your absolute satisfaction.
Loquient Tech Source engineers are experts in data recovery. Equipped with state-of-the-art systems and extensive experience, our staff can recover data from hard drives even when they have been reformatted or damaged. Our systems can also seek out and retrieve lost data from many other types of technology media including thumb drives, camera media disks and tape.
In order to assist our clients quickly and efficiently, Loquient has established Loquient OneCare. Getting help with any computer malfunction is as simple as sending an email to our tech support center. We will instantly respond to your request and create a service ticket that will enable you to track the progress of your request and provide feedback. With Loquient OneCare, we have taken our technology services to the next level, providing you with the very best in customer service.
Loquient Tech Source is ready to serve your organization.  With experienced computer engineers knowledgable in all aspects of IT support, and a commitment to providing prompt, expert technology services, we are Kansas City's premier provider in computer repair and technology.