Certified, Experienced, and Professional!
We know how to solve your business computer problems, fast and efficiently!
Since 1994, Loquient Tech Source remains the preferred provider of business technology service, support, maintenance, repair, and sales nationwide. With offices located in the Kansas City metro area, our team of industry certified professionals has the expertise to keep your networks, servers, workstations, laptops, programs, and mobile devices running smoothly.
Looking for home technology support? Ask about our home computer repair program from one of our A+ certified computer specialists. We can quickly remove viruses, malware, and start-up items that make your computer slow and frustrating to use.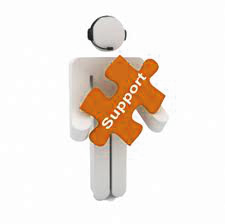 Loquient Tech Source is committed to providing exceptional computer repair and technology service.  We believe that one of the most important things we can do for our clients is to relieve them from the chaos and vulnerability that results from technology systems that are failing, obsolete, ineffective, or just not able to keep up in today's fast-paced technology environment. 
Our computer repair and technology services offer well-managed, reliable information technology infrastructures that provide security and peace of mind. Loquient Tech Source engineers take a proactive approach in all of our technology services to seek and provide solutions that increase productivity and efficiency.  Our engineers can effectively manage Internet connections, cabled and wireless systems, routers, protective firewalls, databases, email servers, office desktops, software applications and more.
The need for mobility has become vital in today's work environment.  Our computer repair and technology service will guide businesses and organizations that are interested in offering telecommuting, flexible schedules, and PDA cellular devices to enhance productivity and achieve continued growth.
Loquient Tech Source has several strategies for computer technology service and support to keep your business or organization connected and functioning like a well-oiled machine.  To your benefit, Loquient Tech Source has established relationships with most mobile phone service providers and has partnered with a vast array of computer technology resources in order to provide our clients with the best technology service and products available.
Business owners, non-profit organizations and foundations cannot afford the loss of productivity or time that might result from technology malfunctions or the need for technology service.  Loquient Tech Source offers flexible maintenance and support plans that are specifically designed for large and small operations.  Computer repair and technology service with Loquient Tech Source is available anytime and anywhere. We are here to assist your computer needs 24 hours a day, 7 days a week, 365 days a year.
Everyone using a computer or a new software package for the first time understands the need for personal computer training. Computer technology is changing every day, and today's equipment and programs are feature-rich, powerful tools. But learning how to use technology can be intimidating. Loquient Tech Source is ready to assist you in gaining the knowledge and skills to be proficient in any computer program or project. From the simplest of procedures to creating and managing intricate databases, the staff at Loquient Tech Source has the knowledge to give you the best in personal computer training.
Finding time to attend computer training classes can be difficult with your busy schedule, and group classes may not cover the skills you most need to learn. Loquient Tech Source brings training to you at your home or office, and we customize instruction to your specific needs. We specialize in personal computer training and are eager to work with you.
 Contact us today for a free review of your needs. We will help you attain your computer training goals.